Been a great December Tour thus far!  Colorado, Wyoming, Utah, Idaho–the cowboy is a traveling fool, and seeing many Threads West fans again, and meeting thousands of new great readers.  Threads West Series fans are the best!  🙂
And the book signings which have been rocking have been interspersed with some terrific speaking engagements –mostly to kids or young military cadets, the Wyoming National Guard, and the Caesar Chavez Academy in Pueblo–now that was a bright, delightful group of fifth graders!!
Now the Fun Stuff From the Publishers!
 As Santa's departure from points North is quickly approaching, to ensure delivery by Christmas, please make sure you have your orders in by Saturday December 18, 2015! And don't forget to check and see if Reid is coming to a Barnes and Noble near you as he finishes out his Holiday Book Signing Tour!
BN Denver West, Monday 12/14/2015 – Thursday 12/17/2015 
BN Aurora South, Friday 12/18/2015- Sunday 12/20/2015
BN Grand Junction, Monday 12/21/2015- Tuesday 12/22/2015
BN Gateway, Tuesday 12/23/2015 9am-6pm
BN Gateway, Wednesday 12/24/2015 9AM-4PM
---
As many of you great Threads West readers have suggested!! Available very shortly as a stand-alone (incredible piece of historical art!) and yep, in all the upcoming books starting with Four!
We will be posting little bits of the map over the next few days on the website and Facebook!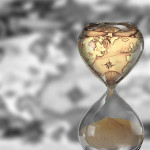 ---
 We have several specials this holiday season! So head on over to the Threads West Express store~ Audio Books are up to 30% off! Just Click Here For the Specials!