Life has an interesting way of interfering with plans. The unexpected occurs, emergencies arise never anticipated, time gets drawn and quartered and dispersed- minutes driven by fateful winds. Nothing, ever, on any level seems to just take the amount of time allocated – always more.
Three weeks ago circumstances and energies all converged on a lonely stretch of Western Interstate in the middle of nowhere at one AM. Two vehicles on the road- literally just the two of us. Not another vehicle for twenty miles in any direction. In fact it, was over five minutes after I pulled the other driver from the turned over hulk of what had been his older Ford pickup til when the first car arrived, and more than an hour before the state patrol got there. The interstate by that time was beginning to back up in a long row of lights, since what was left of our rigs and his trailer loaded with stuff were scattered from shoulder to shoulder for half a mile.
Being five hundred miles from home didn't help the logistics or the time, and now, with the F350 finally pronounced totaled, weeks later, the unfun search for its replacement is hopefully drawing to a close. However, that's only after countless hours, brain damage, and dealing with dealers, most of whom were very nice – but let's face it, not the way one wants or plans to spend inordinate hours!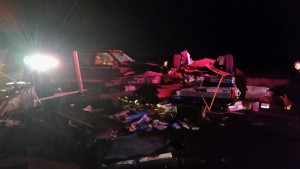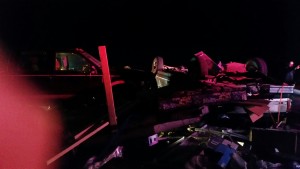 Couple that "amusement" with highly frustrating additional time involving getting "distribution" things switched over on the books, and so far it's been quite a year 🙂
In simplest form the author writes the book, the publisher puts it all together and prints it, and the publisher's distributor gets it to the shelves, various e-book outlets, the dot-coms, you name it. I've left out a thousand steps, the editing, copywriting, layout, cover, art, graphics, and etc. etc. etc. etc., ad infinitum. But in the end, it boils down to those three big steps, handled (one hopes) competently and honesty.
If you look at the back of any book you might have on your shelf you'll see a barcode and above that a big long number. That's called the ISBN. It's the way the book industry anywhere on the planet, at any level of the book industry, from libraries to the Library of Congress, organize, deal with, order, display, and shelve books.
The publishers did a fabulous job of getting us all out of the clutches of the previous distributor. The first step was prying inventory from their reluctant warehouse fingers. Though it no longer affects the books going forward, the publishers are now into the second step, figuring out how much their "reporting" was "off". It appears substantial.
Our new distributors have so far been terrific, but as part of the switchover they insisted that the ISBN's for all the titles be changed. That included hand restrickering over 15,000 copies. Not only does that play havoc with a strong string of three years sales under the old ISBN's, which determine placement, ordering, and stock up by various outlets (it's like having a new book rather than an already highly successful series) but it takes forever for these new ISBN's to wind their way through the intricate systems through which books are ordered by stores and others.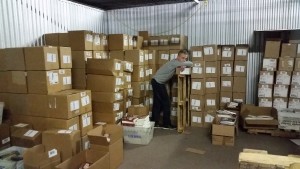 Although this process started in October, just in the last month have all the glitches in the Barnes & Noble system been smoothed, many Indy stores are now up to speed and several of the smaller dot-coms are likewise on their feet and running hard. Amazon is almost there, but not quite, and many chains such as Hastings (with over 130 stores) who sell loads of Threads West novels to our readers around the West are still showing the books as "not available" when the store book manager punches the keys to order.
Putting money aside, we were never ecstatic about the distribution by the old distributors and there were problems, even over several years and despite their promises, as they couldn't or wouldn't get resolved in the distribution change. The new folks on the contrary are dedicated and have expended a great deal of energy getting this intricate system of publisher, to printer, to distributor, to distributors warehouse, to the widely scattered warehouses of various outlets and from their warehouses to the shelves of their particular stores, or to distribution centers for dot-coms, and finally to your eager hands and eyes.
One of the things the publishers and I agreed on when they discovered the shenanigans of the prior outfit was that once and for all, prior to release of books, the distribution system would be set up so anyone could get their hands on any book in the Threads West series by going online to their favorite outlet, or strolling into their favorite store anywhere in the United States (unless of course the stores were sold out which happens often.)
That "total reach" solution will save our great readers and us huge frustration and time, wasted trips and phone calls. Selfishly speaking, it will dramatically reduce the many, many inquiries we receive as to whether the books are out, where to get books, what locations to avoid, etc. If the Threads West series is in every location, that problem for our readers evaporates.
Putting aside the choppy terrain my horse of life has been riding over the past month, we are simply, flatly, and without fanfare not yet at the point that we need to be in the switchover of the distribution process and reach of the revamped distribution.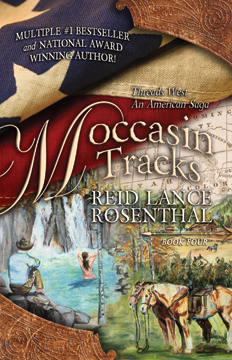 So I'm not gonna sugarcoat this – book 4 is at least two months out before it is released and will be on every shelf it's supposed to be. The Kindle, Nook, Ibook Store and often other ebooks will be released concurrently, or perhaps just a few days earlier then the print. And, there is good news. We've used the delay to beef up the front "catch up" pages which we began in Uncompahgre, Book 3 and we think they're at a point where not only are they fun reading, but going back to read previous books – unless one wants to as many do (a huge compliment) won't be necessary. And, the delay has given us time to get the maps that everyone has been clamoring for (great idea readers!) into Book Four, Moccasin Tracks, originally planned to begin with Book Five, Footsteps.
There was and still is conflicting dates in various on line outlets concerning the releases. Very confusing and again a frustration of the ISBN switchover. Right now, with surety we can tell you that the only place to get up-to-date and accurate information is this website. This will also be very first place to get the books. As the ISBN/book industry systems switch out finally completes itself, and the stores can actually call a book up by title, find the right ISBN (and therefore order from their warehouses) rather than the words "out of print" or "discontinued", and dot-coms and various book outlets will also start having more accurate information. That is simply a function of the industry.
The delay in our pulling the trigger on the release of Moccasin Tracks will slightly affect, though not by much, Book Five, Footsteps only because there is some space that's needed between books. Book Six, Blood at Glorietta Pass, should not be affected. As the author I will tell you I am still pushing hard, as are the publishers, to get three books into your hands this year and fulfill the overall promise we've made to you, if not exactly by date than by annual quantity. If the "floodwaters don't rise", that torrid release pace will continue over the years as the characters who live in these pages and the generations that follow line dance through this epic saga of America, played and set on the stage of the American West.
I want to give a big personal thanks to the hundreds and hundreds of you who have written emails, the scores of you who have actually called me, and thousands who've called the publisher with all your kind words about how much you love the series, and the men and women who comprise this huge cast of us. Hugely appreciated! And, I want to thank all of you who have not contacted us for being fans of the series. We apologize, but things are what they are, and we are dealing with it. Keep your ears to the track!
Finally, there is some great news for the thousands of you (literally) who've contacted us concerning the audio books. You will pleased to know that Book One is now being completed by the top voices in the country, and those voices will immediately be starting Book Two, and Book three. They are phenomenal!!! The audio book information deserves a blog of its own- and that will be coming this week!